sweet
Maple, of course. Yes, it's a classic Canadian duo!
We added just a hint of maple to our Peameal Bacon, creating the perfect pairing: Lou's Maple Peameal Bacon. Now that's a sweet and savoury combination perfect for Canadians, eh? (Sorry.)
savoury
Peameal bacon also has 85% less fat than regular side bacon. So wake up and smell the bacon, not the coffee.
Uncooked, keep refrigerated. Cook slices over medium heat on lightly oiled cooking surface.
2-3 minutes per side, turning over once.
Serve.
Preheat grill.
Cook slices over medium heat, 1 minute per side, turning over once.
Serve.
Open package and place desired slices on microwave safe plate to heat
Heat on HIGH for 1-1.5 minutes.
Serve.
ingredients
ingredients
85% LESS FAT
THAN REGULAR SIDE
BACON

NATURALLY
SMOKED
GLUTEN FREE
INGREDIENTS
Pork, water, cornmeal,salt, sugar, maple sugar, sodium phosphate, sodium ascorbate, sodium erythorbate, sodium nitrite, spice, spice extract, smoke flavour, maple flavour.
Where to Buy
Ready to get busy with Lou's Kitchen? Make your own culinary statement with our premium dishes and entrees available from these fine retailers. (Just click on the logo to find your nearest product or store locator.)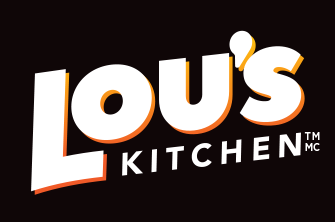 Tips & Trends
Great on the Grill, brush with BBQ Sauce, Hot Sauce or Honey at the last moment for an even tastier sandwich filler!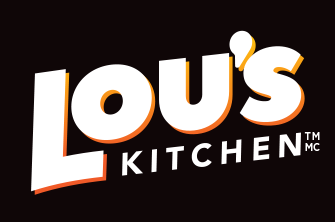 Tasty flavours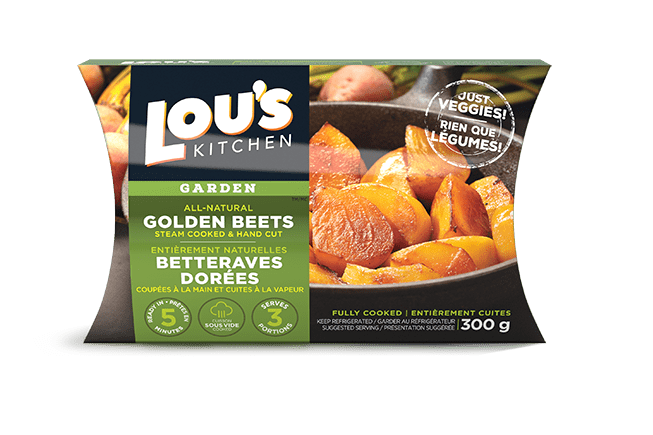 All vegetables are hand prepped and cut, with nothing added before cooking. You can add your own spices, herbs or butter while re-heating.