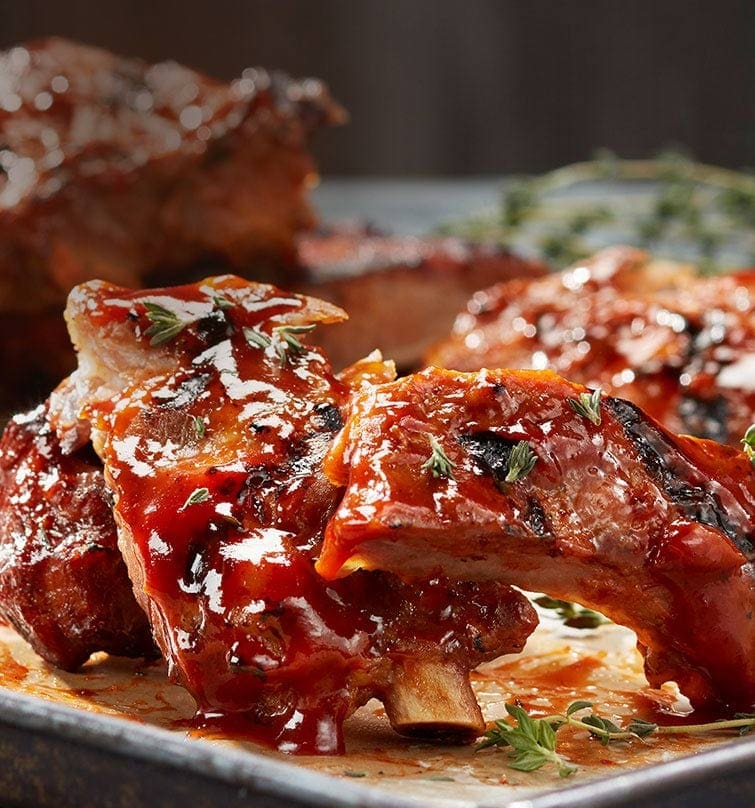 Looking for a hearty delicious meal… fast? Bring Lou's Kitchen into yours. In minutes you can be feasting on a delicious entrée like slow roasted, hardwood smoked ribs, drenched in our tangy barbeque sauce. So don't skip the dishes; skip the cooking.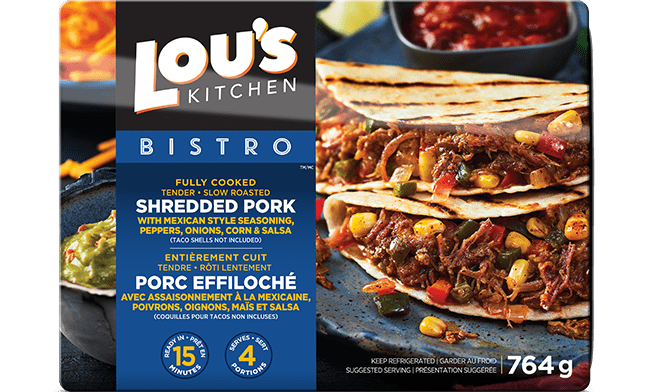 BISTRO
Inspired by some of the tastiest places on earth, our Bistro line brings a world of flavour to your kitchen. Whether you prefer southern BBQ or the taste of Mexico, you're gonna love our restaurant quality meals.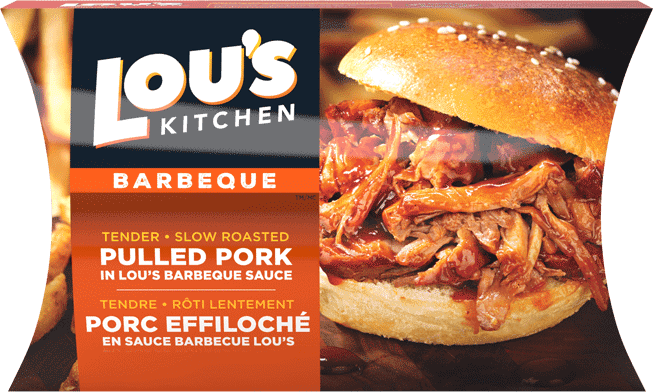 BARBEQUE ENTREES
Our slow roasted pulled pork is sublime (if we do say so ourselves). And our brisket will fill you up like nothing else. Serve them anytime; everyone will be coming back for more.

BARBEQUE RIBS
Lou's original recipe features hand-trimmed, slow-roasted pork or beef ribs slathered in a barbecue sauce perfected over decades. So tasty, your family won't believe it's not homemade.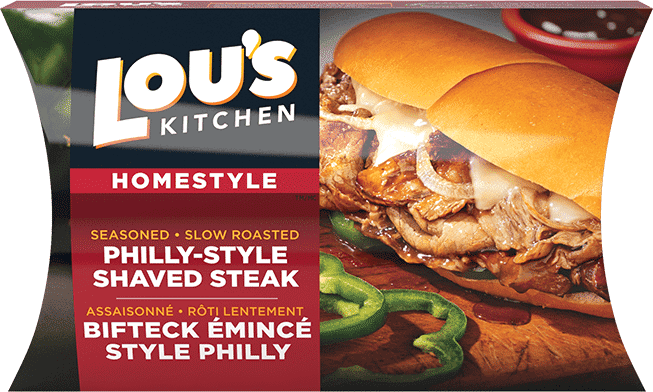 HOMESTYLE ENTREES
You won't have to wait hours for your pork, beef or turkey roast to cook. Lou's chefs do it for you. So you can serve a delicious roast with all the trimmings in minutes. Or if you are saucy, try our chicken teriyaki.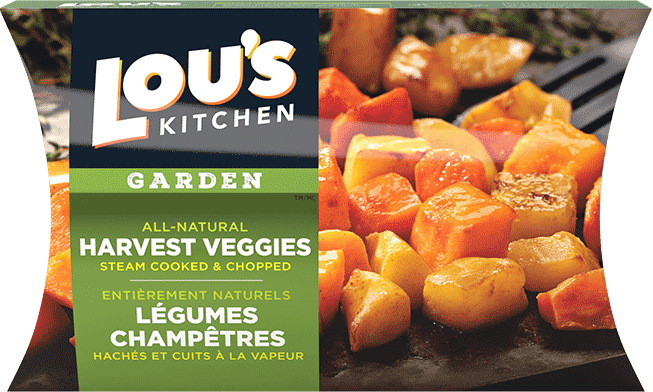 GARDEN SIDES
Lou's all-natural vegetables are cooked sous vide style to preserve tenderness, flavour and nutrition. Sous vide? So good!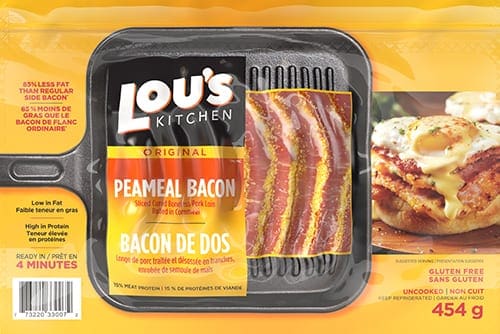 ORIGINAL BACON
Double smoked or applewood back bacon or our original peameal bacon, we're all about you bringing home the bacon. Add some sizzle to any meal, you'll love the flavour.